Friday 18th (Good Friday)
The plan is to meet at 9.00 when the bikes are delivered, get them set up and head off at 10.00 – no chance!! The bikes are not delivered and everyone has to walk to the shop to pick them up! Fortunately I'm on my Trek and can show them the way.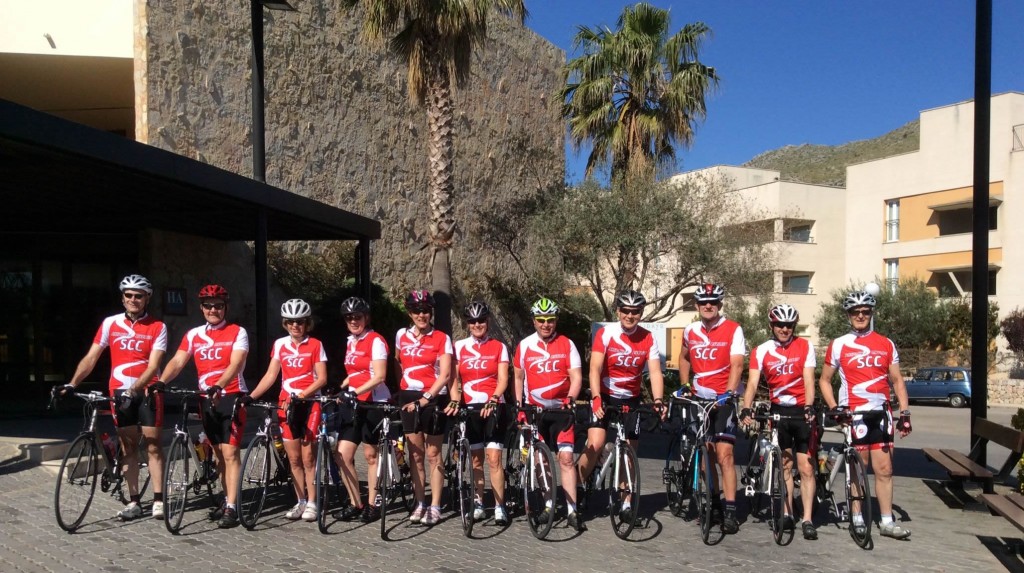 Eventually, everyone is set up and after numerous photo calls we head to Alcudia – the Garmins have other ideas however and we go around in circles for a while until Andy takes over and leads the charge. The Guardia at the roundabout looked on in bewilderment as we went past them for a second time searching for the route.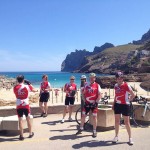 The ride to Pollensa is lovely however and we arrive at Cala St Vicenc ready for coffee, cake, lunch, whatever. It is quickly decided we don't want to head back yet and Chris suggests a run to Campernet.
Several miles further on, more coffee and cake and a quick detour by the girls, we are all heading back to Port de Pollensa at a rapid rate of knots – eventually getting back to the hotel at 5.30. So much for a short gentle ride to get used to the roads!!
A quiet evening eating hot dogs and creme eggs, catching up with work, talking to Danny and planning the next few days.