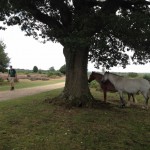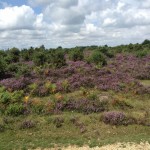 We have been here now for nearly a week. We arrived last Sunday – travelling down in some torrential rain as Hurricane Bertha dumped the remains of her energy on the UK. It was nice to see B&G again – the last time was back in Spain in April. We all had lunch together, caught up with all the goss and went to the pub.
Monday was a work day – back up to Stratford to see clients – and so on Tuesday we headed to Hengisbury Head for a good walk at the seaside. We spent quite a lot of time in traffic jams and driving around Christchurch as I got used to the road network here. Things were not helped by a loose cow on the A38 which meant we sat for ages while the local police chased it down!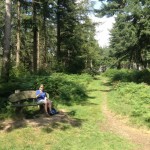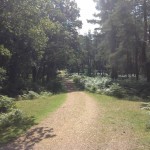 B&G set off for the Cotswolds on Wednesday and we began a series of walks in the New Forest. We have walked a different route each day and apart from being on the open heath in the middle of a thunderstorm it has been lovely.
We've also shopped at Waitrose in Ringwood and has a good look round Fordingbridge. The afternoons have been taken up with work – updating quite a few sites including our own.
Today, Saturday, we we went into Lymington and browsed the market as well as meeting up with Lizzie French who has a delightful website called Passing Whispers. We bought lots of goodies on the market and then headed back to the flat for lunch. I finally got in a bike ride in the forest and so a couple of beers at the end of the day felt well earned.
Tomorrow, Sunday, we are taking the train from Salisbury into London to meet up with Danny.