We are stuck in Lisbon – not a bad place be to be stuck but we should be on our way back to Denia in Spain.
We were all set to leave on Saturday morning – car all packed etc. and it wouldn't start. At first we thought just a flat battery but several attempts with jump leads and various batteries still wouldn't turn over the engine.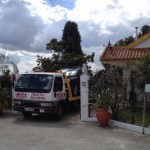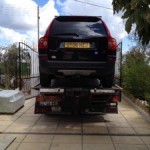 The car is now with the local Volvo dealership courtesy of Volvo Assistance and we have to wait until Monday morning when the service department opens.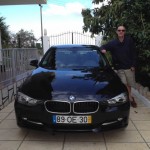 We have a BMW hire car and are staying at the villa until we can get a diagnosis. Our return to Spain and my trip to the UK is now up in the air.
And of course it's now raining!
Happy Mother's Day