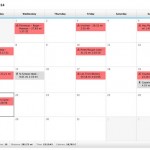 I've really enjoyed cycling here over the last three weeks and have used the Garmin to record my rides.  On average, I'm doing about 80 miles a week and have developed half a dozen different routes – sunshine, great scenery and some interesting terrain.
Friday morning was beautiful so I set off on a long ride and planned to do three climbs.
An easy 10 mile warm up through Nizas and the first climb up and over La Rouquette. A fast descent through Neffies and on to Roujan and Vailhan passing the Barrage d'Olivette and then two short sharp climbs up to Montesqueu. From there it's all downhill so quite fast and easy. A total of 55 miles in just on 4 hours. The sun shone all the way and the ride was lovely.
After today's very windy ride I topped 300 miles for the month. At one point I was doing 26 mph on the flat and not pedalling – that's how windy it was!!