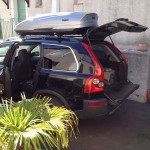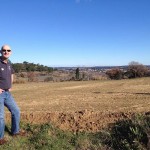 After two very happy months in the south of France, we're off to Spain for the month of February.  Our last day in Pezenas is a cracker so as well as packing up, Derek goes for a final bike ride in the sunshine and after lunch we do  our favourite walk around the vineyards and home via Tourbes.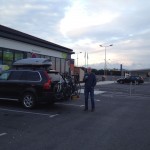 We set off at 7.30 am hoping to get the first stage of the journey done before we are properly awake.  The temperature dropped to 3 degrees as we approached the Pyrenees but gradually crept up and up as we went further south – 20 degrees and gloriously sunny when we arrived in Benidoleig.  The 500 mile journey was fine.  We stopped  three times for food, drink and wees at rest areas on the Autopista AP7 and motorway tolls cost us about 50 euros in all – but an easy, trouble free journey.  We had downloaded some radio 4 programmes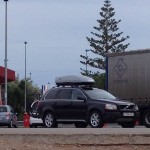 to help pass the time, playing them from phone and iPad through the little speaker that Danny bought me for travelling.
The villa – Atalaya del Sol – is a real wow.  It has an elevated position with fantastic views and is a mature house, full of character and a bit like a labyrinth with lots of different rooms and seating areas inside as well as paths and patios outside.  The kitchen is modern, the telly is big  and there are four big dining tables inside – a total contrast to the little townhouse in Pezenas.  We awoke this morning to blue skies and sat by the pool marvelling at our good fortune.  After lunch, Derek went for a bike ride and managed to conquer the climb home – it's a very long way uphill!  Needless to say, he has opened a bottle of (cheap – 3.99 euros) champagne to celebrate.