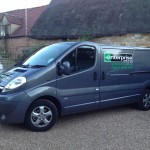 We wanted to catch our friends the Tyms in London before they returned to Australia ( 7 weeks on a cruise!) – Friday 11th was the only possible day at lunchtime.  So, having booked two nights hotel, I couldn't resist organising all sorts of cultural delights to make the most of a two days in London.  While Derek was completing his epic M25/Channel Tunnel car swap plan in the early hours and Britt was completing her swimming preparation for Sunday's triathlon, Danny and I had a calm Friday morning strolling around Wimbledon village.  Danny treated me to breakfast at the artisan bakery and showed me round the shops and Wimbledon Common.  Amazingly, we all (including Derek) made it to Vauxhall on time to meet Tony and Robin for a catch up chat and lunch.  They were on great form despite Tony having a broken rib!!
On to Hampton Court Palace for the flower show – a nice stroll round but very crowded.  Back in Wimbledon, Danny and Britt took us for supper at The Rose & Crown before leaving us to catch the train back to Kew Bridge.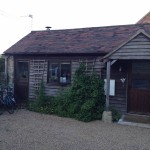 One last day of fun – the Matisse Cut Outs exhibition at Tate Modern, lunch at the BFI and The National Theatre to see Great Britain.  All excellent – a real culture catch up after our travels.  All we had to do now was drive up the M4 and M40 in a big van to Warwickshire.  We arrived at Distiller's Cottage in Blackwell at about 8.30pm for a two week stay when hopefully we'll be re-united with the Volvo and the rest of our luggage.