Despite a few rain showers, we really enjoyed our second day in Amsterdam today.  We used bike and train to get there again and fortified ourselves with a really good midday breakfast at Greenwoods before getting down to some serious city sightseeing.  Had a chat to the English waitress who recommended a visit to Haarlem.

After adding up how much it would cost us to visit Amsterdam's main museums and galleries, we decided to buy two Museumkaarts (a whopping 55 euros each!) which would give us free entry to all Dutch museums for a year!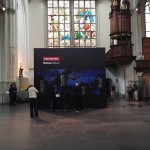 We started off at Nieuwe Kirk, a de-sanctified church which was hosting The World Press Photography 2014 Awards – a really varied exhibition of winning press photographs – politics, world events, nature, portraits and sport.  Then we walked down through some pedestrianised streets admiring all the designer shop windows, specialist shops (hammocks!), loads of shoe shops including three branches of Manfield (a name from the past) and even an M&S food store.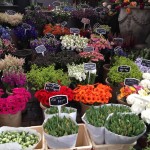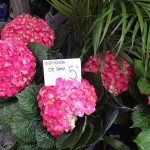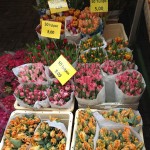 We took a few photos at the floating flower market, Bloemenmarkt, which still had tulips, even in June and then on to The Rijksmuseum which we really enjoyed.  It has had 375 million euros spent on its renovation in the last decade and has some hugely famous Dutch masterpieces by Rembrandt and Vermeer.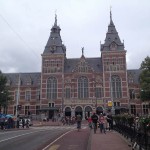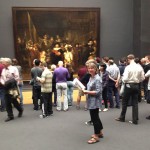 It provided some really useful information boards about the big paintings so that you could have little art history lessons as you went around.  When we had explored all three floors, we had tea and cake in the rather posh waiter service cafe and then headed back to Centraal Station to catch the train.  We got a bit wet cycling home!

The Dutch language is really strange sounding though their English is impeccable.  There seems to be a lot of 'dik' and 'winkel' everywhere and the local paper is called 'Spits' – all very amusing!